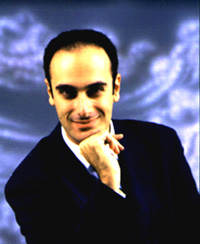 Welcome to my personal website.
My name is Miltiadis Sarigiannidis and the aim of this website is not only to contribute my share to the making of the global e-society, but also to provide useful tools for my students and anyone sharing the same interests in the understanding of legal and political international phenomena, and to stimulate the exchange of theses and arguments.
A few words about me:
I live in Thessaloniki, the second largest city of Greece. I am an attorney-at-law at the District Court, and a Member of the Law Bar of Thessaloniki. Apart from practicing the legal profession, I am a lecturer in International Public Law at the Law Department of the Aristotle University of Thessaloniki.
I hold a Jur.Dr in International Public Law, a LL.M. in International Studies, and a LL.B. from the Law Department, Aristotle University of Thessaloniki, Greece and a M.A. in International Conflict Analysis from the University of Kent at Canterbury, England.
The nexus of my scientific interests includes the United Nations System, issues regarding international peace and security, especially the United Nations peacekeeping operations, the international regime of human rights and humanitarian intervention, dispute settlement, and philosophy of international law.
Finally, I am a founding member and the president of the Hellenic Association of International Law as well as a member of the Hellenic Society of International Law and International Relations, of the International Studies Association and of the Academic Council on the United Nations System.